With IT unemployment at historic lows, the fight to attract strong IT professionals to your company is raging. Strong candidates with attractive career histories – the kind you undoubtedly want on your team – have no shortage of options when it comes to deciding on their next move.
So how can you and your company stand out from the rest?  By focusing on the Candidate Experience.
Here's an eye-opening look at how powerful this concept is: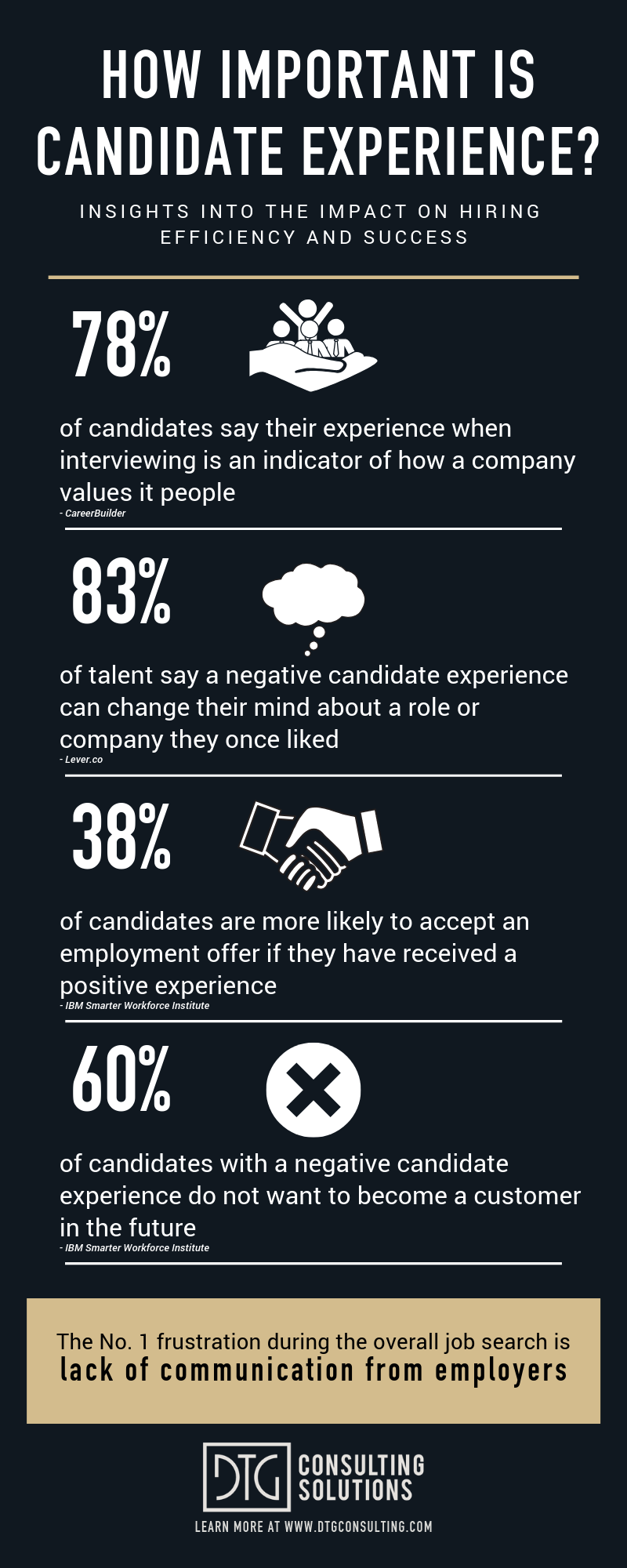 Sources: CareerBuilder, Lever.co, IBM: Smarter Workforce Institute
If you work with external recruiters, then organizing a hiring process that will result in positive candidate experiences starts there.  Your external recruiting partner exists as the middleman and should be holding your candidate's hand throughout the entire process in order to provide a positive and professional candidate experience.
DTG Consulting and DTG Finance & Capital Markets is an IT recruiting & staffing firm that specializes in providing positive and professional candidate experiences to each candidate we work with.  Regardless of the result of an interview process, we firmly believe in treating people the right way as they navigate one of the more stressful aspects of life – job searching.  As a result, our clients enjoy increased efficiency and success when hiring for IT positions.
To learn more about the value that DTG can provide to your hiring processes, contact us for a free consultation.
Contact Us