"Required: Current AWS Certification…"
As a Technology Recruiter, I see job-ad after job-ad calling for AWS Certifications and many positions that require (hope for) multiple.  With KeyBanc analysts estimating that Amazon boasts a whopping 62% of cloud market share[1], it should come as no surprise that any competitive organization with an existing or planned cloud presence – especially in financial services – is looking to attract top certified AWS cloud talent.
With the high demand for cloud technologists, it also shouldn't be a surprise that compensation levels for these professionals have skyrocketed.  According to the IT Training body Global Knowledge[2], AWS now holds 2 of the top 5 paying IT certifications: AWS Certified Solutions Architect-Associate (#2) and AWS Certified Developer-Associate (#4).  Keep in mind; these are the Associate level certs.  For anyone that has invested the time to earn the Professional level, well, please don't hesitate to contact me – I'm well aware of your worth.
The salary figures cited in the aforementioned Global Knowledge article are based on survey responses and do not differentiate by geographical location or experience level.  From personally combing the AWS talent market in Greater NYC on behalf of one of my firm's financial clients, I can tell you these professionals expect far higher compensation.
I recently interviewed a candidate that looked perfect for my client's job spec: 10-years' experience, all in financial services, Infrastructure background, held the AWS Solutions Architect certification at the Professional level, along with DevOps and SysOps at the Associate Level.  After qualifying him for my client's position, I asked what he was expecting in terms of compensation.
 "$225k as a base, plus bonus."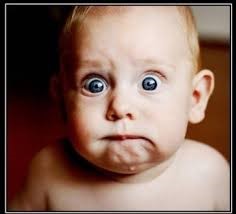 ---
Founded in 1972 by John Di Bari, a Vietnam Veteran, DTG Consulting is a boutique search & staffing firm that has been placing candidates in cloud-related positions since the inception of cloud computing.  If your company requires talent for a migration, deployment or other cloud-related project, don't hesitate to contact us to further discuss your needs.